Our Recommendations Regarding House Fire Recovery | SERVPRO® of Palo Alto
6/15/2020 (Permalink)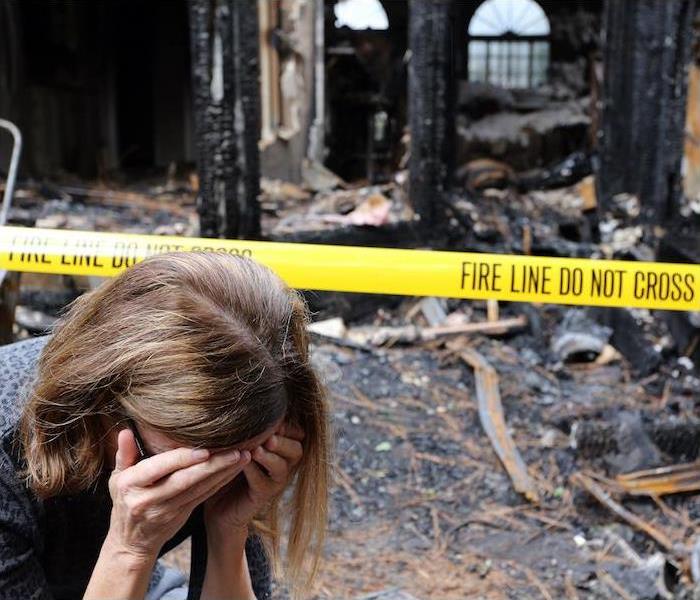 If your home is damaged in a house fire, SERVPRO of Palo Alto is here to help. Contact us for any fire restoration needs.
It is important that you and everyone in your household know what to do in the event of a fire, including having an emergency plan and practicing evacuation drills. However, you should also be aware of the difficulties regarding the aftermath of a fire and have a plan for how to navigate those as well.
With our tips for navigating the aftermath of a house fire, you can make sure you are following the right steps for a simple, quick recovery for your household.
Tips for Navigating the Aftermath of a House Fire
Prepare yourself for what to expect. The damages from every house fire are unique, but understanding the common implications of house fire damage is a good way to prepare yourself. Smoke and soot can often travel throughout the home, even impacting areas that had no direct flames. Additionally, firefighters may have to cause damage in order to make the fire safe to fight, so it is wise to prepare for these things ahead of time to avoid the shock.
Wait to enter your home. It is normal to immediately want to begin handling the damage and getting the restoration process started, but first, you need to make sure it is safe for you to re-enter the home. Structural damage is quite common after a fire breaks out, so wait for officials to authorize it before you go back into the home.
Contact your insurance company. The process of filing an insurance claim will vary based on your provider, so getting in touch with them early on is highly recommended. This way you can be certain you are not taking any unauthorized actions that could undermine your claim.
Document the damages. Records of the damages in the way of inventory lists and photographs are a smart way to stay organized. Not only will this be helpful for you as you recall what items you must replace after the restoration, but you can also use this to simplify your insurance claims process as well.
Contact your restoration company. A house fire is a traumatic thing for your family to experience, so recovering quickly is a great way to emotionally heal from the process. To make it as smooth as possible, we always recommend working with a reputable, well-trusted restoration company that is based locally, so you can be certain the job will be done right.
If your home is damaged in a house fire, you can count on us to help you. Get in touch at any hour for a quick response.