Ask the Right Questions to Pick a Storm Restoration Team | SERVPRO® of Palo Alto
8/7/2020 (Permalink)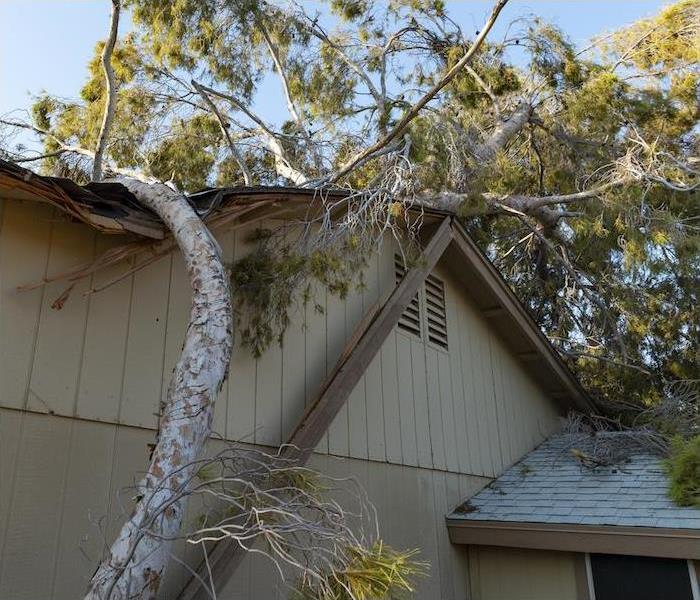 Choosing the right restoration company is crucial to getting things back to normal. Call SERVPRO of Palo Alto to set up an appointment.
When there is severe weather in the area, it can be alarming to experience—but if your area sustains damage, it is even worse. The severity and expenditures associated with storm damage are more serious than many realize, which is why we always advise doing your research before making a decision when it comes time to pick a restoration company.
The company you choose is so important to your overall recovery experience. As it is generally a stressful time, working with a company that provides you with peace of mind will make a huge difference in how smoothly the process proceeds and how quickly your damages are resolved. To help you decide on the right company for you, we have a few tips.
Your Guide for Choosing a Restoration Company After Sustaining Damage
Have you checked on their reputation? When you invest money into your home, you want to be certain you are making a wise choice—and restoration is no exception. Scammers often surface after bad storms to take advantage of those who have sustained damage, so doing your own research is vital. Make sure your chosen company is active in the community and is considered an industry leader in restoration to be certain they are a good choice.
Do you know how they handle sudden rushes in businesses? Storm damage is quite unique because of just how suddenly it can occur and how much of an area it can impact. While you are deciding on a restoration company, make sure to choose one that can provide good service even when they get inundated with sudden requests. With our national SERVPRO® partnership, we are enabled to seek backup whenever we need it in order to provide the same level of service regardless of the extent of damages.
What happens if I have an after-hours emergency? It is rare that storm damages will occur at a time that is convenient, but it can occur at the worst time possible. Because storms do not follow a strict workweek, we do not either. You can get in touch with us any hour of the day or night to report your damage, and our emergency response team will spring into action regardless of the damages.
When you have damage from a storm to your home or commercial building, you can always depend on us to handle it. Contact us at any hour to see our exceptional service in action.