Get Your Home Ready for Severe Weather | SERVPRO® of Palo Alto
8/27/2020 (Permalink)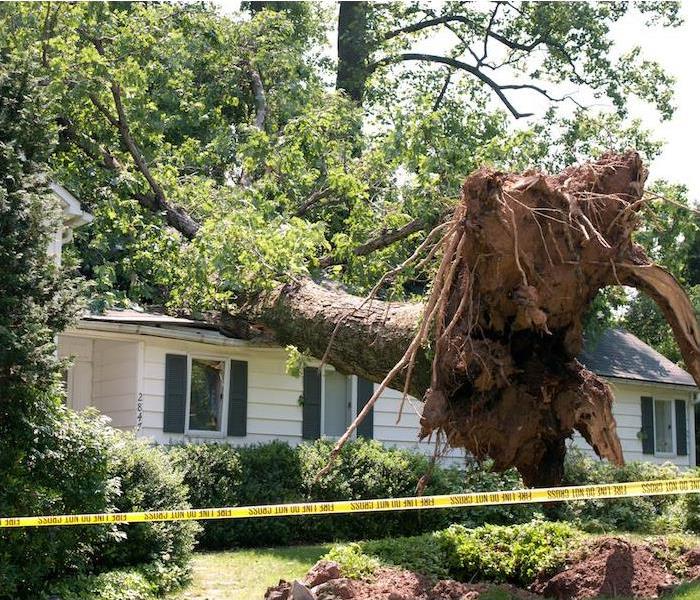 SERVPRO of Palo Alto is here to provide you with a rapid response. Contact us right away if you experience any storm damage.
You can't control where a storm hits. But there are steps you can take to be sure your home is in the best shape possible to weather severe storms.
The National Weather Service has some great tips for making sure your home is ready for storms. They recommend:
Keeping the trees near your home trimmed and healthy. Tree limbs overhanging your house can fall during a storm. And having a dead tree near your home can be risky during heavy wind. It can damage your roof, the siding on your home, and break windows.
Ensuring your gutters are clean. This is a good way to help keep your roof (and the rest of your home) safe from water damage. Keep in mind that cleaning gutters regularly also protects your home over time.
Securing loose items and closing doors and windows. If you have time, this can help save both these items and your home from damage.
Other Ways to Prepare
If you want to know more about getting your home and family ready for severe weather—including the types of weather threats that are common in your area, visit ready.gov.
The information on ready.gov comes directly from the Department of Homeland Security. It's a good source for general information about storms and emergency planning. Plus you can download their app to your smartphone for real-time alerts about severe weather that might affect your town.
During severe weather, every minute counts. So having real-time alerts is a good way to help keep your family members and pets safe. If you're out of town, the app will send alerts that apply to wherever you are.
Cleaning Up After the Storm
Hopefully, your family will never be hit by a storm. But if you are, it's important to get your home professionally cleaned. Why? Because expert cleaning can help get your family's home back in order quickly. Plus, if there's water damage, it can help protect you against mold later.
If your home sustains damage due to a storm, you can count on us to help. We're here to talk with you 24⁄7if you need to learn more about our storm restoration process.