Fall Fire Safety Tips to Protect Your Home | SERVPRO® of Palo Alto
9/24/2020 (Permalink)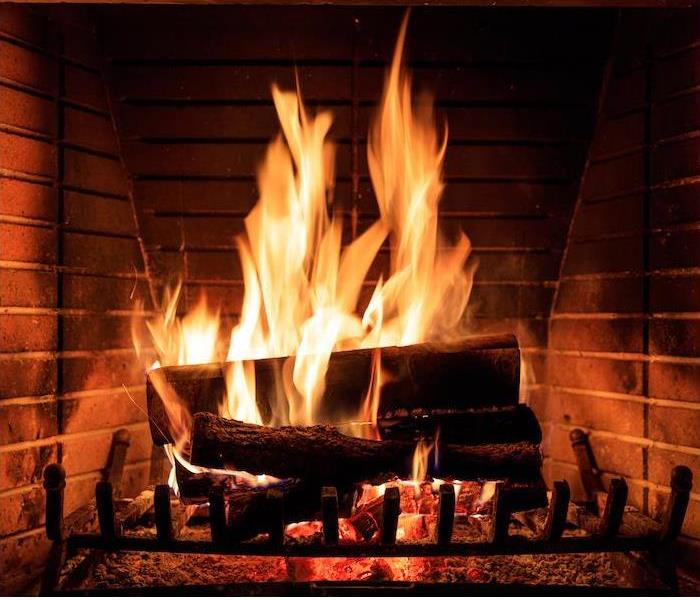 If you experience any property damage due to a fire, we are here for you. Contact SERVPRO of Palo Alto to learn more.
While it's true that house fires can happen at any time during the year, statistically most happen in the fall and winter months, according to the American Red Cross.
But here's the good news: Whether you're having fall fun around a roaring bonfire or just relaxing around the fireplace in your living room, you can take simple steps to make fire safety a priority.
Keeping Fall Fun and Safe
Many people look forward to lighting the first fire of the year in their fireplace. But before you relax in front of the fire with your pumpkin latte or hot cider, be sure to have your fireplace and chimney checked out by a professional. You'll have more peace of mind if you know that your chimney or fireplace doesn't need maintenance.
While you're getting a fireplace checked out, ask your inspector to be sure any other heating systems you might use are working well, too. Fixing small issues before they become big problems can help you protect your home and family from fires.
Bonfires are another popular fall tradition. They're a great way to gather friends and enjoy treats like s'mores. But if you're having a bonfire, be sure there's always someone nearby to keep an eye on the fire and help keep it under control so it doesn't cause unexpected damage. Don't leave a burning fire unattended in your yard.
Change Your Smoke Detector Batteries
Checking your smoke detectors a couple of times every year can help give your family a sense of security and protect them from the dangers that can come with fires. Most experts recommend having smoke detectors in all bedrooms and other strategic spots around the house, like in the living room.
When you check your smoke detectors, be sure to have new batteries on hand so you can change them out.
If you have problems remembering when you need to change the batteries in your smoke detectors (and many people do), a good rule of thumb is to switch them every spring and fall when you change your clocks.
<h2re-here-if-you-need-us">We're Here if You Need Us
If an accident happens at your home this fall and you need help restoring fire or smoke damage, you don't have to look far.
Our team is always ready to help you if a fire damages your home. Local experts can guide you through the fire restoration process and help get your home back in top shape.
We're here to talk with you 24⁄7 if you need to learn more about our fire restoration process.